var t = '
hardware & aCCESSORIES

Flag Spreader
The flag spreader is the perfect accessory for any indoor flag.

For 1" to 1¼" outside diameter poles

Vinyl coated pole bracket attachment

Sure-grip clips hold flag sercurely in place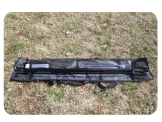 premium pole kit
Kit includes sectional flag pole and bag. Additional accessories include the spider base and water bag.

Fiberglass pole kit
White or black fiberglass pole includes ground tube. Telescopic extends up to 15\' or 21\'.

Homesteader aluminum pole
Includes a 3" diameter anodized aluminum ball, cast aluminum stationary outrigger truck with nylon pulley, braided halyard with 2 nylon snaps, 6" cleat and ground sleeve.

Colonial white aluminum pole
Includes a gold vinyl ball ornament, pulley assembly, nylon halyard with 2 nylon snaps, cast nylon cleat, mounting screws, and ground sleeve.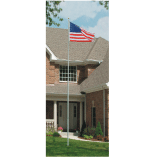 Telescoping flag pole
Eachpole is individually boxed and can ship UPS. A master carton of threeindividually boxed poles is also available to defray UPS costs.Accessories include 3" gold anodized aluminum ball and PVC groundsleeve. Available in two standard sizes.

'; document.write(t);